The Leaders' Connection
Previous
Next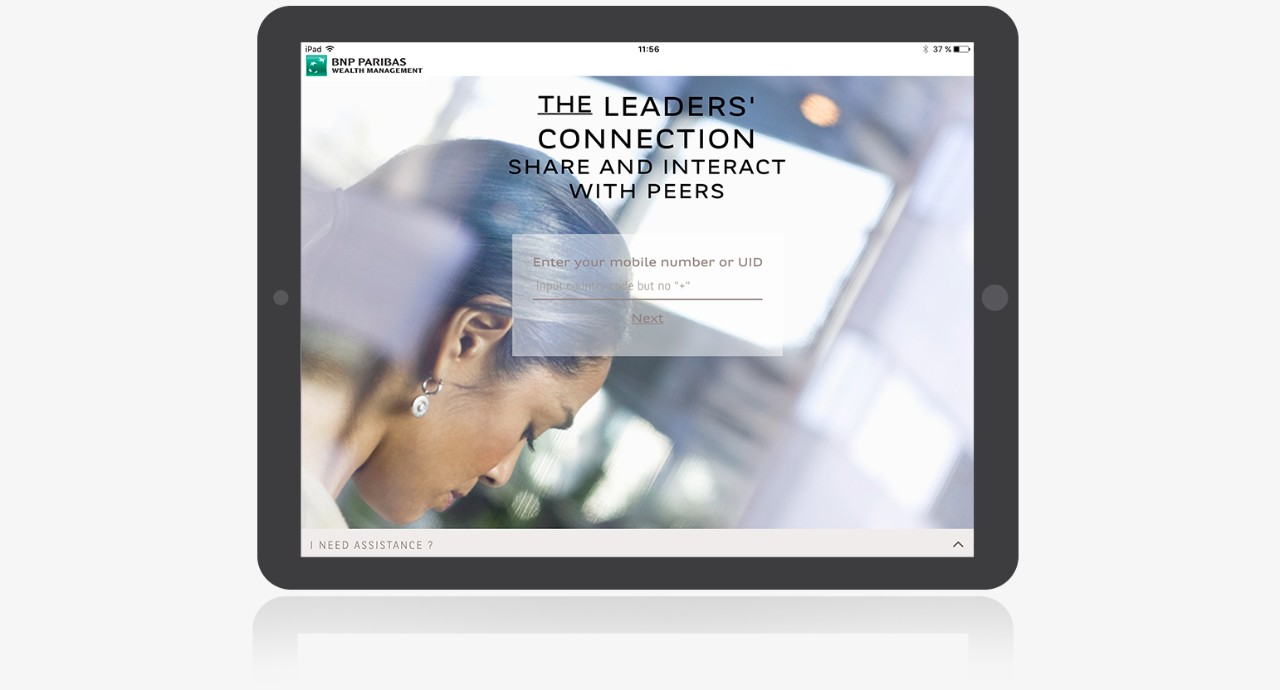 An easy and fast sign-in process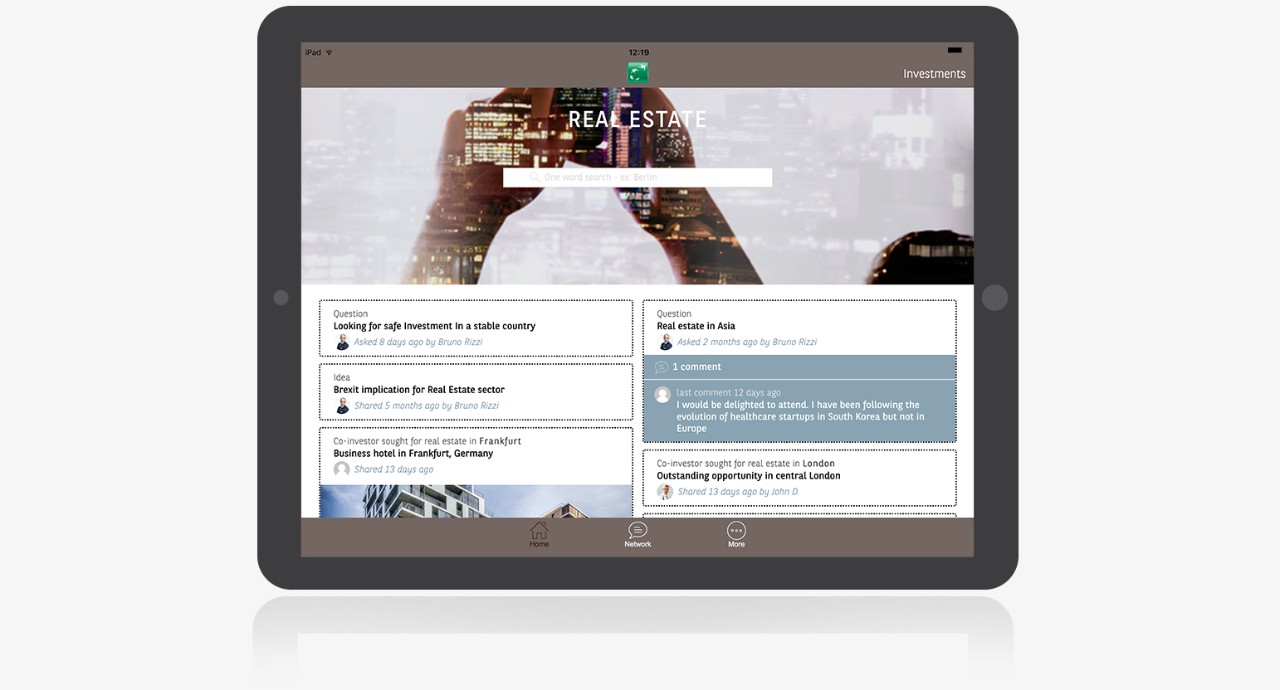 Application is separated in two universes
Browse and comments discussions and opportunities posted by peers on real estate in the Real Estate Universe.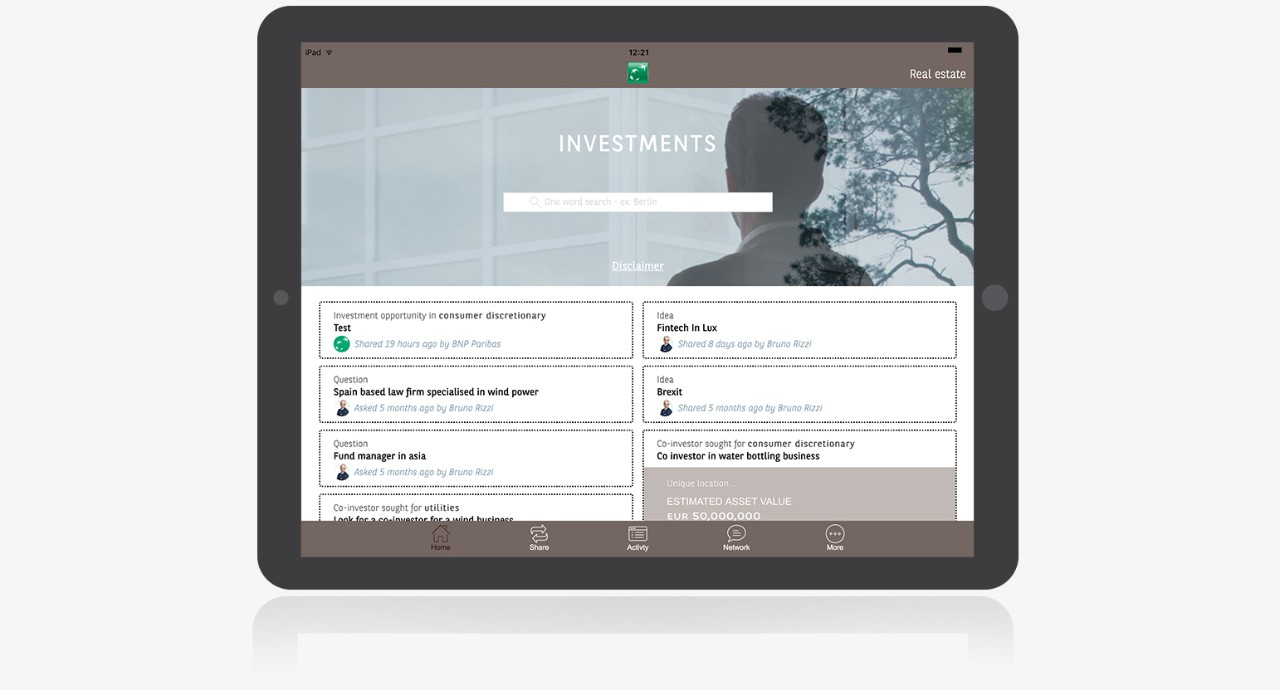 Posts related to other sectors are under the Investments Universe.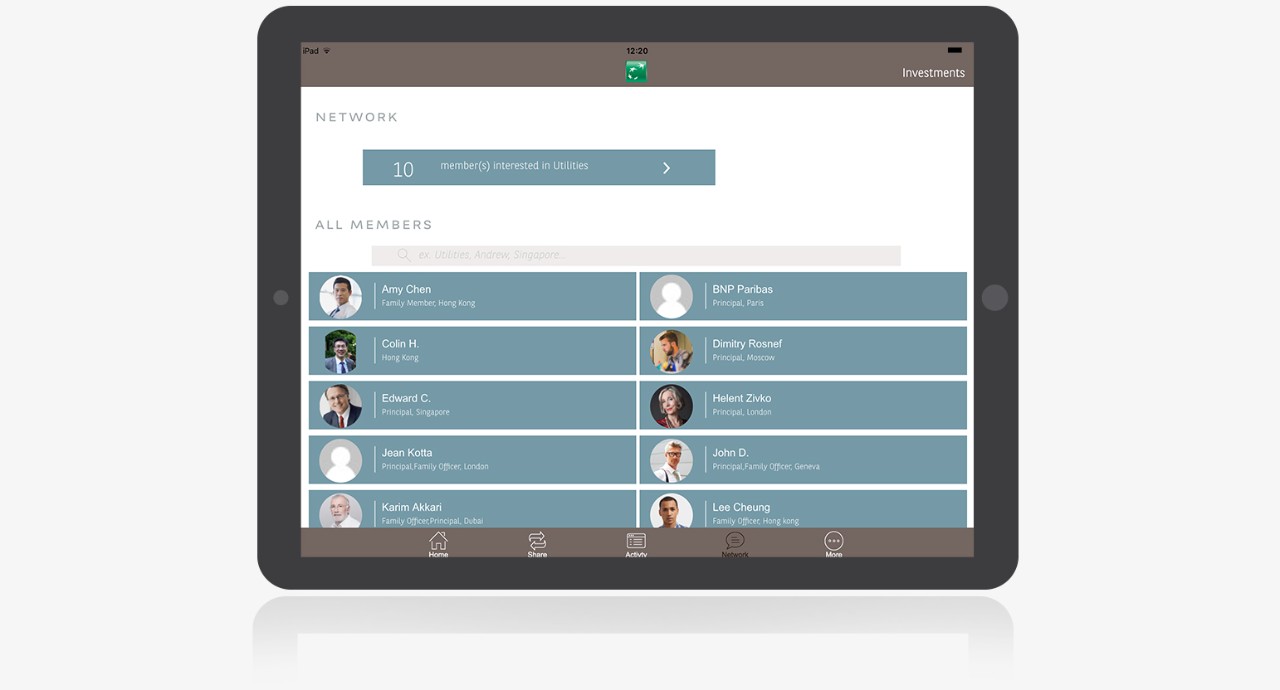 Browse members' profiles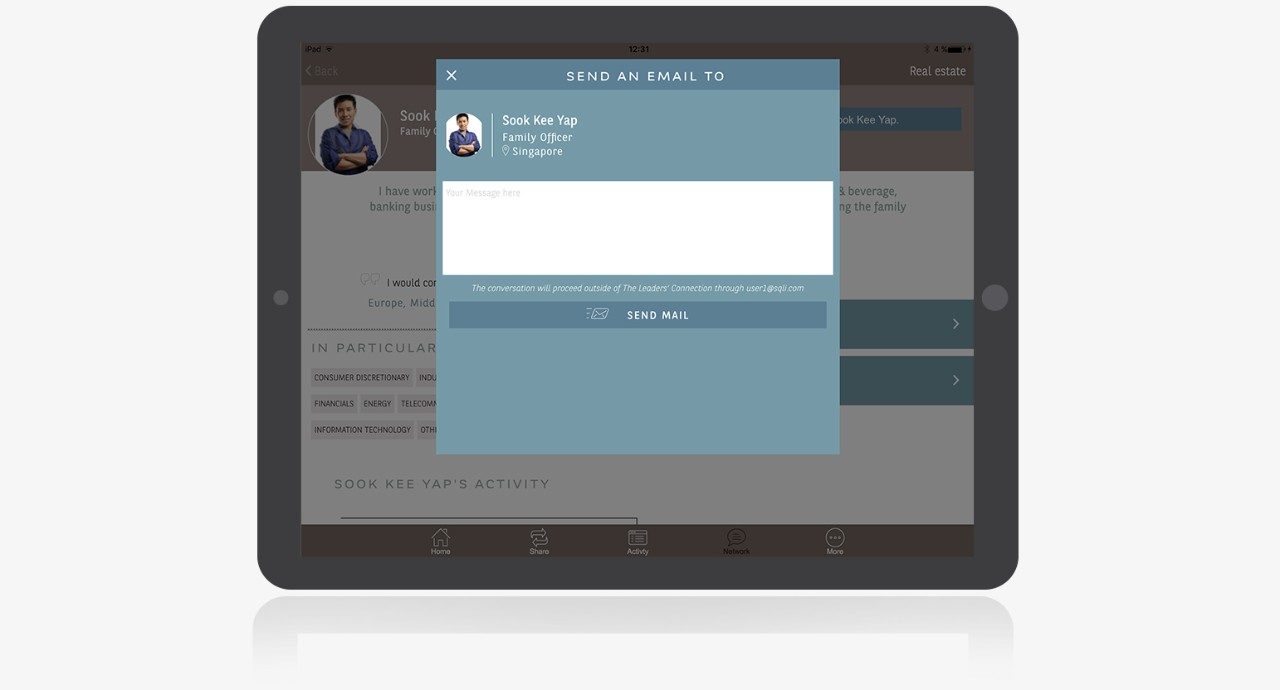 Connect with other members 1-to-1 for more privacy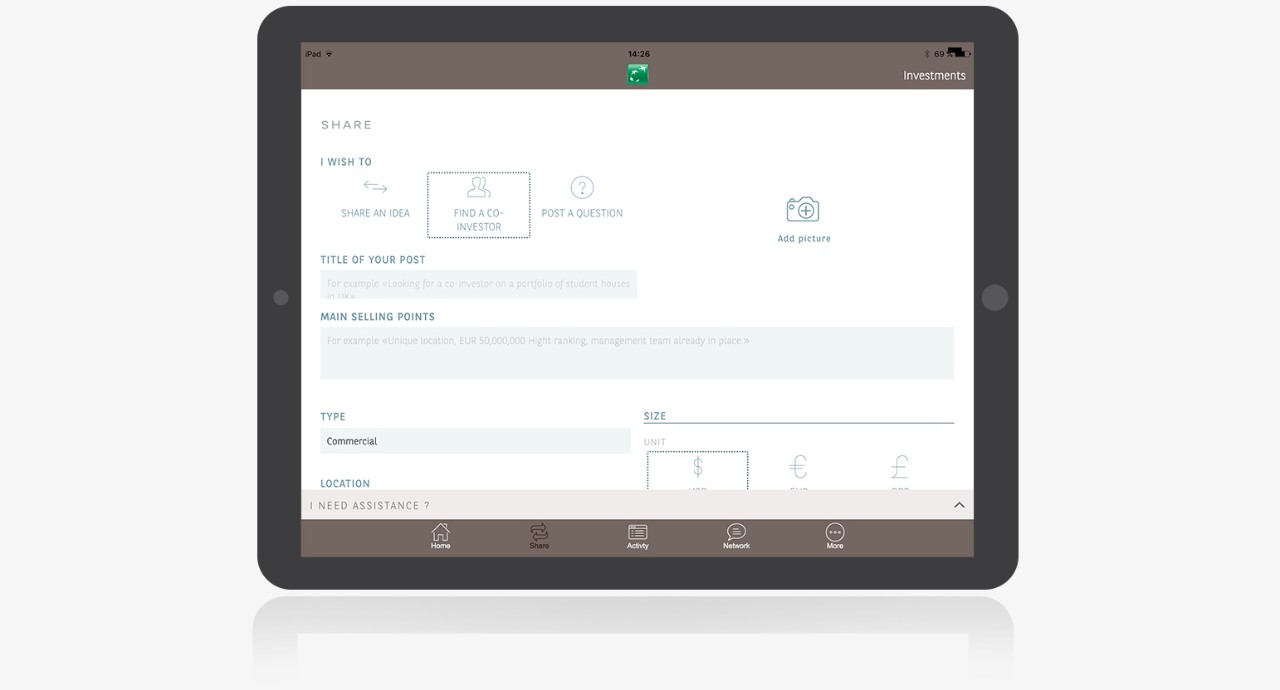 Look for co investors among members
Share an idea
"My view is that the healthcare digital solution is a tremendous growth opportunity."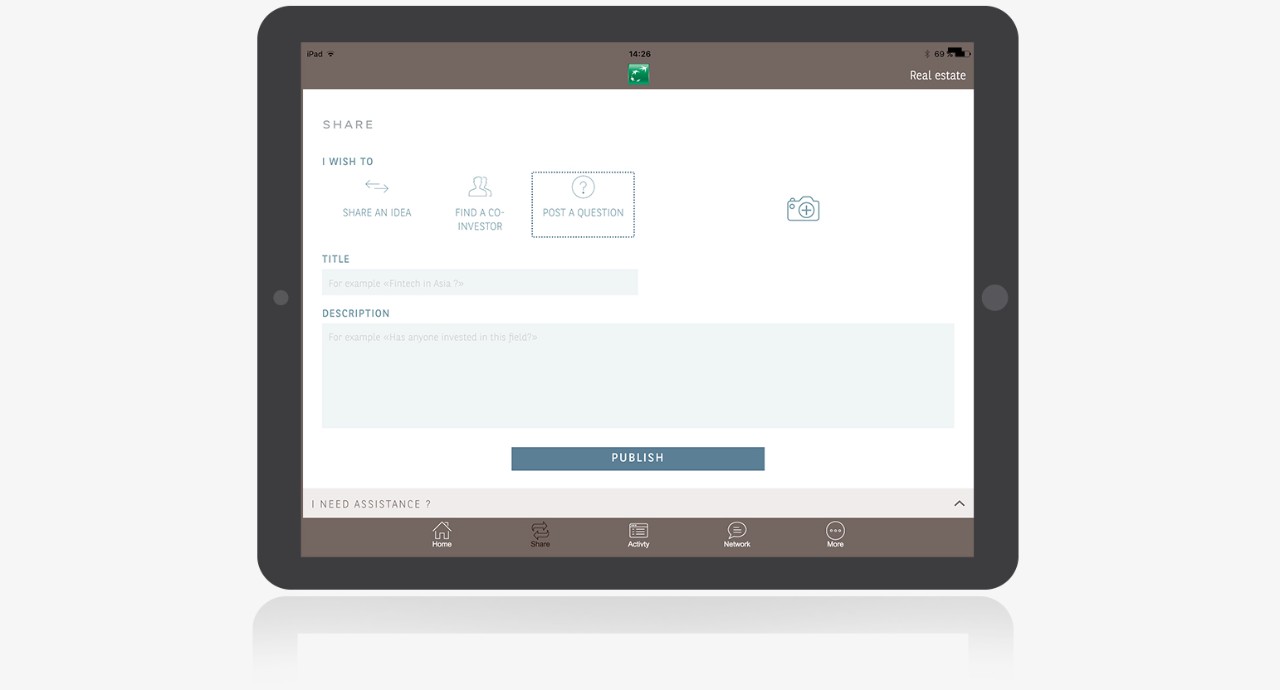 Post a question
"I would like to invest in a non-listed company located in Indonesia, what is the best route to get exposure?"
The Solution In More Details
BNP Paribas Wealth Management is a leading global private bank and the largest private bank in the Eurozone. Present in three hubs in Europe, Asia and the US, over 7,000 professionals provide a private investor clientele with solutions for growing and transferring their wealth by creating long-term value for them, their family and the society in general. The bank has €385 billion worth of assets under management (as at 31 October 2019).